Solar Garden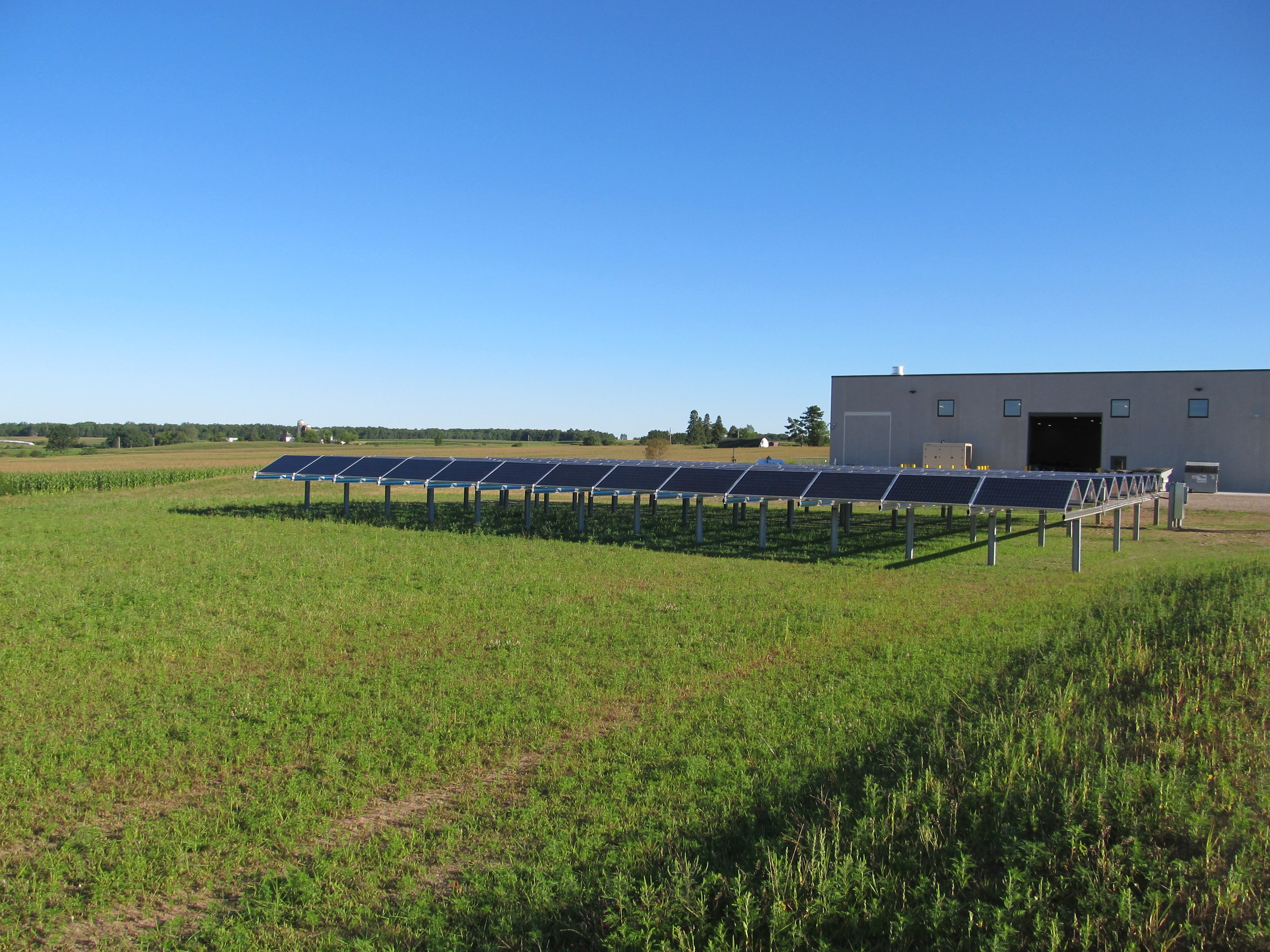 Click Here to view the Community Solar Output
As Reported in the past, the Clark Electric Cooperative Board of Directors had approved the build-out of a 53.3kW solar garden to be constructed adjacent to the cooperative's new headquarters facility just west of Greenwood. We are pleased to report that the project was completed July 19, 2015, and is producing local, renewable energy. The array is estimated to generate 70,392 kWh annually.
This community solar project provides members the opportunity to purchase local renewable energy through a cooperative program. This allows members to take more control of their power choices. Through aggregation, we are able to offer a highly competitive solar product to our membership. Think about purchasing yours today!!
The community garden is designed for those members interested in an affordable option to purchase renewable solar energy. Members have the opportunity to purchase a subscription unit and receive credit equal to their share of the array's output on their electric bill.
By utilizing a solar garden approach, issues such as inadequate space for solar panels near your home, too many trees that would block the sun at your residence, cost of a small PV array, installing panels on your rooftop, insurance, interconnection of the PV system to the grid, and unsightly panels at your residence all go away. In addition, all operations and maintenance issues would be handled by Clark Electric Cooperative. Any residential/seasonal member, regardless of whether you own or rent your home and where you live, who pays a monthly electric bill to Clark Electric Cooperative could be a potential candidate for participating in the community solar project.
HOW DO I PARTICIPATE?
It's easy!! Just give us a call and request a Subscription Agreement and a list of Frequently Asked Questions or click the links below and print them from your computer. Sign and indicate how many participation units you would like to buy. Return the signed agreement, along with a payment for $940 per subscription unit. Once the unit(s) are paid for, there are no fees assessed to you during the life of the agreement (25 years). You will start getting credits to offset your electric bill in the next billing cycle after your payment is received. We still have a limited number of subscription units left but when they are gone, they're gone.